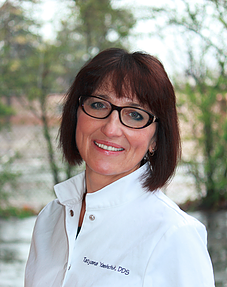 Today we celebrate our beloved dentist, Dr. Tatyana Yashchuk, because it's her birthday! Her radiance, hard work, and sincerity is why we love her.
1. What do you love most about being a dentist?
I enjoy building relationships with my patients and being an educator for them on improving their oral health. I love being able to impact my patients' lives, restore their smile and confidence, and make their lives more comfortable.
2. What do you like to do outside of dentistry?
I enjoy cooking for my family, spending time outside in nice weather, and taking fitness classes.
3. What is something that may surprise people about you?
Although I am a dentist, I LOVE sweets!