Dental veneers are porcelain coverings that are placed on the front surface of your teeth. Veneers are a great way to improve your smile, especially if your teeth are chipped, malformed, discolored, or cannot be whitened. Here are five main reasons to consider dental veneers.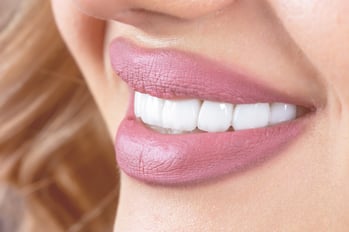 1. Look and feel like your natural teeth
The main goal of dental veneers is to hide dental flaws and reveal a beautiful, natural-looking smile. This is accomplished through the customization of veneers to match your natural teeth. Dental veneers are made out of porcelain and are custom designed to blend seamlessly with the shape, size, and color of your natural teeth and address a wide range of cosmetic concerns.
2. Hide permanent stains for a brighter smile
Many people choose dental veneers because they wish to hide the staining and discoloration on their teeth caused by coffee, teas, sodas, tobacco use, or natural aging. Dental veneers do not only address these concerns, but provide resistance to staining, making your smile brighter longer.
3. Make your smile more uniform
One the of fastest and simplest ways to correct gaps or a tooth's shape is through the use of dental veneers. The veneers can be contoured to modify the tooth's proportions so that it balances nicely with the surrounding teeth and covers up any gaps.
4. Dental veneers are strong and durable
Although dental veneers are thin, they are made out of porcelain, which is strong and durable. They are made to be resistant to chips and cracks. Thus, with dental veneers, you can eat all the same foods you enjoy with natural teeth.
5. Dental veneers last 10-15 years
With proper care and maintenance, dental veneers should last you up to 15 years. Although dental veneers do not require any special care than your natural teeth, you should still practice good oral hygiene, keep your teeth and mouth clean, and keep up with your regular dental check-ups and teeth cleanings.
If you are considering dental veneers to improve the look and feel of your smile, contact our office at (925) 705-7093 for more information or request an appointment below.